Organisation for economic co-operation and development – OECD.Stat

The Financial Statistics dataset contains predominantly monthly statistics, and associated statistical methodological information, for the 36 OECD member countries and some selected other countries.

The dataset itself contains financial statistics on 4 separate subjects: Monetary Aggregates, Interest Rates, Exchange Rates, and Share Prices. The data series presented within these subjects have been chosen as the most relevant financial statistics for which comparable data across countries is available. In all cases a lot of effort has been made to ensure that the data are internationally comparable across all countries presented and that all the subjects have good historical time-series' data to aid with analysis. All data are available monthly, and are presented as either an index (where the year 2010 is the base year) or as a level depending on which measure is seen as the most appropriate and/or useful in the economic analysis context.

Bilateral exchange rates vis-à-vis the US dollar are available here: https://data.oecd.org/conversion/exchange-rates.htm

PPP conversion rates vis-à-vis the US dollar are available here: https://data.oecd.org/conversion/purchasing-power-parities-ppp.htm

The database can be completely downloaded in a CSV file. After the importation of the file in Excel, you may have to use the Excel N function and the VALUE function (CNUM in French) to transform the data in numerical value.

The computation methodology for the PPP is described here: https://www.oecd-ilibrary.org/economics/eurostat-oecd-methodological-manual-on-purchasing-power-parities_9789264189232-en

Monthly exchange rates can be found here: https://stats.oecd.org/
---
University of Groningen – Penn World Table
PWT version 10.0 is a database with information on relative levels of income, output, input and productivity, covering 183 countries between 1950 and 2019.

The database is accessible in Excel, Stata and online here: https://www.rug.nl/ggdc/productivity/pwt/

The documentation about various vintages of the PWT is available here: https://www.rug.nl/ggdc/productivity/pwt/pwt-documentation

The data for the bilateral exchange rates against the US dollar are available in the PWT and the PPP conversion rates are provided by the World Bank's International Comparison Program (ICP). The PPP rates can be found here: https://www.worldbank.org/en/programs/icp

The PPP's calculations and results are described in the following report: https://openknowledge.worldbank.org
---

CEPII – EQCHANGE: A World Database on Actual and Equilibrium Effective Exchange Rates
EQCHANGE is a global database of annual indicators on effective exchange rates. It includes two sub-databases containing data on (i) nominal and real effective exchange rates, and (ii) equilibrium real effective exchange rates and corresponding currency misalignments for advanced, emerging and developing countries. More specifically, the first sub-database delivers effective exchange rates for 187 countries that are computed under three different weighting schemes and two panels of trading partners (186 and top 30) over the 1973-2016 period. The second sub-database provides behavioral equilibrium exchange rate (BEER) estimates and corresponding currency misalignments for 182 economies over the 1973-2016 period.

Click here for a tutorial on how to use EQCHANGE

Bibliographic reference: Cécile Couharde, Anne-Laure Delatte, Carl Grekou, Valérie Mignon and Florian Morvillier (2017), "EQCHANGE: A World Database on Actual and Equilibrium Effective Exchange Rates", Working Paper CEPII 2017-14.

Database available after inscription here.
---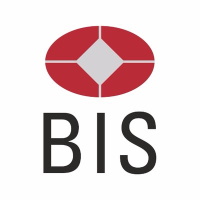 BIS – The new BIS effective exchange rate indices
The BIS effective exchange rate (EER) indices have been expanded and updated. The new indices cover 52 economies based on a consistent methodology, and reflect recent developments in global trade by using time-varying weighting patterns. Newly calculated indices have been made available to the public on the BIS website. The BIS effective exchange rate (EER) indices cover 61 economies, including individual euro area countries and, separately, the euro area as an entity. The most recent weights are based on trade in the 2011-13 period, with 2010 as the indices' base year. Nominal EERs are calculated as geometric weighted averages of bilateral exchange rates. Real EERs are the same weighted averages of bilateral exchange rates adjusted by relative consumer prices. The weighting pattern is time-varying (see broad and narrow weights). The EER indices are available as monthly averages. An increase in the index indicates an appreciation. Broad indices comprise 61 economies. Narrow indices comprise 26 and 27 economies for the nominal and real indices, respectively.
---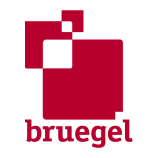 BRUEGEL – Real effective exchange rates for 178 countries: a new database
The real effective exchange rate (REER), which measures the development of the real value of a country's currency against the basket of the trading partners of the country, is a frequently used variable in both theoretical and applied economic research and policy analysis. It is used for a wide variety of purposes, such as assessing the equilibrium value of a currency, the change in price or cost competitiveness, the drivers of trade flows, or incentives for reallocation production between the tradable and the non-tradable sectors. Due to the importance of the REER in economic research and policy analysis, several institutions, such as the World Bank, the Eurostat, the BIS, the OECD, just to name a few, publish various REER indicators which are freely downloadable. Altogether, these institutions publish data for 113 countries. The countries for which data are available include several advanced and several emerging and developing countries. However, different databases may have different methodologies and even the 109 countries included in the World Bank database miss several dozen countries of the world.
---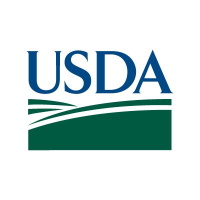 USDA – Agricultural Exchange Rate Data Set
This data set contains annual and monthly data for exchange rates important to U.S. agriculture. It includes both nominal and real exchange rates for 79 countries, plus the European Union (EU), as well as real trade-weighted exchange rate indexes for many commodities and aggregations. All series are updated quarterly. Data series start at the beginning of 1970 and run to the last available data point. The data described above allow us to report a complete monthly series of nominal, real, and trade-weighted exchange rates for 79 countries from January 1970 to the present month. Several criteria are used in selecting countries included in the data set. First, the countries included must reflect the bulk of U.S. agricultural exports for each covered commodity. In all cases, more than 90 percent of U.S. exports are represented by the countries chosen. A second objective is to have representative coverage of regions around the world. For example, African countries were selected based on their overall economic importance. Lastly, data availability is a constraint on country selection. Only countries with available data on nominal exchange rates and CPIs sufficient to derive a relatively reliable and complete data series were considered.